Patty Apostolides is the author of HELENA'S CHOICE, THE GREEK MAIDEN AND THE ENGLISH LORD, THE LION AND THE NURSE, and LIPSI'S DAUGHTER. She is also the author of CANDLELIT JOURNEY, a poetry book. She is currently working on her next novel.
​ Patty
is the founder and Director of the Hellenic Writers' Group of Washington DC (
HWGW)
, and conducts a monthly writing workshop in Bethesda, MD.
She holds an MFA in Creative Writing from National University and a B.A. in Biology from Case Western Reserve University. She teaches writing, coaches writers, and edits their works. Her speaking engagements have included: The Hellenic Literary Festival, Daughters of Penelope, Ladies Philoptochos Society, and several bookclubs. She has been interviewed by magazines and radio shows.
Kensington Book Fair
Author with son
Kensington Book Fair, Kensington, MD.
---
Cincinnati Greek Festival Booksigning
Author booksigning LIPSI'S DAUGHTER
Holy Trinity Greek Festival, Cincinnati OH


---
INTERVIEWS/NEWS
____________________________________________________________________________________
"Greek Characters Theme for Hagerstown Author"


March 31, 2011 - BY CHRIS COPLEY
HERALD-MAIL newspaper, Hagerstown, MD

"Hagerstown author Patty Apostolides is something of a throwback. She doesn't like the modern trend toward the salacious side of entertainment.
"People want to feel good after they read a book. If all you hear is sex and violence, you think that's all there is," she said. "There's another way of living. Love stories are uplifting. Like Jane Austen. I want to bring love and purity into my stories."
Apostolides' latest novel, "The Greek Maiden and the English Lord," has no explicit sex or violence. It's a multilayered, cross-cultural story of love and loss set mostly in England in the early 1830s.
The story is about Lily, a half-English, half-Greek girl found and adopted by gypsies as a young girl during the Greek fight for independence in 1821. During the course of the book, Lily emigrates to England, seeks to recover her father's inheritance, falls on hard times and good times and encounters Edward, an attractive gentleman......
------------------------------------------------------------
-
A
lso a performing musician, Patty has several musical works and poems that are on Youtube.
Click here to visit her channel and subscribe.Patty is available for interviews, speaking engagements, and booksignings.
Please use the Contact form to contact her.
Powered by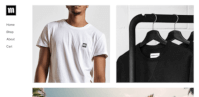 Create your own unique website with customizable templates.