Candlelit Journey: Poetry from the Heart

A poetry book by Patty Apostolides



This 104 page inspirational poetry book published in 2006 has four chapters which encompass the themes of Spirituality, Love, Life and Beyond, and Greek Reflections.
* * * * * * * * * * * * * * *

​
EXCERPTS



Candlelit Journey

Delight, in candlelit nights
And open eyes that glow amidst
The moon's translucent whites.

Wonder, clothed in youthful bliss,
The years do carve and chip away
Your inner ignorance.

Truth, do strive to free the soul
From every suffering, illness, blight
Though life does take its toll.

Wisdom, secrets are revealed
To cleanse you from your foolishness
And discipline to feel.

Faith, pursue the path of Light.
Let darkness fade away like mist,
Unveil your soul this night.

* * * * *

Christ's Love

Lay all your troubles at His feet.
That's right, all those bags full of pain and sorrow,
Tattered and torn edges, years of struggle
Pulling those arms lower,
Sagging shoulders, aching back.

Step right up there and don't be afraid
To let go, yes, of your heavy burden
No one is looking
It is safe to stay awhile in His strong arms
That will hold you gently and sway you like a baby.
Feel his tears on your face;
Love that washes away the fear and pain.

Alone, you will never be,
For He will always be there
Bringing you peace that lifts you high and never lets you go.
And if you don't understand,
It still is all right to let your heart
Feel His heartbeat.

* * * * *


Balanced Beauty

Beauty is the balance of life,
The push behind the pull;
The purest white found in the deepest black,
Sharp edges on round corners.

Beauty is the merging of life,
When raindrops fall and plants sprout forth
From seeds buried within the earth's womb;
Unflawed nature, perfect, ready to leave, to live,
To grow into its new form.

Beauty is the combination of seeing and having faith,
Of interpreting what one has seen,
And believing in what one has not seen;
The flow of ideas and beliefs, interchangeable
Among different cultures, does unite us all;
We capture a glimpse of beauty's image in the unseen.

Beauty is all encompassing, all embracing, all forgiving,
For even in a baby's cry, can be found a mother's loving answer,
Or in the tearful sighing of a lost love, exists a new love waiting.
When a forgiving heart chooses to love, there, beauty reigns.

By Patty Apostolides

_________________________________________________________________________________________________
Powered by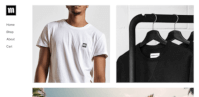 Create your own unique website with customizable templates.