Helena's Choice
A historical novel by Patty Apostolides
​
Helena Cadfield returns to Oxford in the summer of 1837 after being away three years at a Parisian boarding school . She looks forward to seeing her father, Dr. Cadfield, as well as Allan Murphy, a young man whom she has had a crush on all these years. A letter from her father awaits her, apologizing for not being there to greet her. He explains that while in Greece, he excavated the foundation of her Greek mother's family property in Nemea, with the intentions of rebuilding the war-damaged mansion; he has discovered ancient treasures in the process. He asks that she join him in retrieving the treasures.

Her joy in going to Greece is cut short, for at the bottom of the letter is a note from the local Greek priest, informing her that he found her father dead with the letter in his arms. He sent the letter after burying her father.

She has a crush on Allan Murphy ever since she could remember, and now penniless, she seeks employment. Determined to become financially independent, Helena takes a position as a governess in hopes of earning enough money to travel to Greece. Her charge is a strong-headed girl who does not want a governess. Helena asks Allan to wait for her, but will he wait?

When she arrives in war-torn Greece as a governess, where King Otto of Bavaria rules, she encounters Dr. Aristotle Mastoras, an archaeologist. The archaeological society in Athens has hired him to excavate on her Greek property. They join forces in finding the treasures on her property.

Working alongside the Albanian laborers and Aristotle, Helena finds treasures. Yet she must battle the dark forces that threaten to take everything away from her. She hires her bandit cousins, musket-yielding mountain men, to guard the treasures. In addition, the burgeoning love she feels for Aristotle threatens to topple all her carefully laid out plans with Allan. Who will she choose?
REVIEWS





"For those looking for a wholesome romance to warm the heart this winter,

Helena's Choice

by Greek American author and poet Patty Apostolides is a good read, set in the 19th century."
- The National Herald.

<<<<<>>>>>

Set in Greece in 1837, this is the story of Helena Cadfield, who has just returned from boarding school in Paris to her home in Oxfordshire where she learns her father has died in Greece while excavating treasures on her late mother's property. She wants to go to Greece to claim her inheritance, but she needs funds, so she takes a position as a governess with a family that, fortunately, moves to Greece.

Unaware of Helena's existence, Dr. Aristotle Mastoras accepts the offer from the Archaeological Society to lead the project investigating the house of the late Dr. Cadfield. Helena meets Aristotle at a court ball in Greece, where she is watching over her charge.

Many obstacles interfere with their growing affection for each other: jewel thieves, Helena's former suitor back in England and a German woman who has claims on Aristotle. Will Helena stay in Greece or return to her beloved Oxfordshire?

This is a romance set in a post war Greece, a country hurting but trying to recover. Told at a leisurely pace, the author conveys many details of Helena's world: her loss of family, her misfortunes and her dawning future. Helena is a resourceful woman and Aristotle a man who knows what he wants. You get a good sense of what Greece was like at the time as Helena and Aristotle search for treasure.
- Regan Walker, Author

<<<<<>>>>>Immersed in Two CulturesThe story is set in England and Greece about five years after the Greek war of independence from the Ottoman Empire. Helena's Greek mother is dead, and she has been raised as a proper English girl by her English father. But when he dies intestate, Helena's fortune changes. She struggles for a while to support herself in England as a governess, but eventually decides to go to Greece to claim her mother's property.Helena's father was an amateur archeologist who had been digging on that Greek property and had found some interesting artifacts. When Helena arrives, she meets a returned Greek archeologist who is digging on her mother's as-yet unclaimed property. Will Helena's love interest remain the English doctor she had known since childhood or shift to this Greek archeologist? And will they find anything of value on her mother's property that Helena can use to support herself?Helena experiences a very interesting period of Greece's history. King Otto of Bavaria has been made king of Greece by the European powers and is struggling to gain control. Valiant bandits are still roaming the countryside after distinguishing themselves in resisting the Ottoman Turks. The novel is good at picturing what it might have been like to live in those times.Yes, there is a vague plot connection between the Helena Cadfield of the novel and the Helen who was abducted by Paris in Greek myth. This adds a somewhat timeless perspective to the story.The many specific details of daily life in both England and Greece show an author who is quite familiar with both cultures. She tells the story in a refined, elegant prose that is a pleasure to read.
- Rea Keech, Realnicebooks.com
Powered by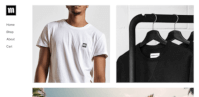 Create your own unique website with customizable templates.